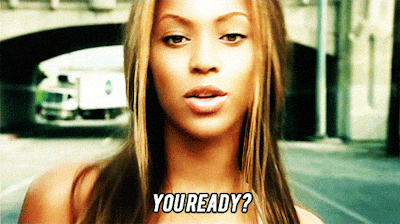 I was feeling in the mood to share an excerpt of Fall with you guys!! I am soooooo head over heels in love with this book. I mean... y'all.... you don't even knowwwww. But you will soon! Make sure you pre-order so this baby can be yours at the stroke of midnight on January 14th!
Amazon- mybook.to/HeroSocietyFall
Apple, B&N, KOBO- https://books2read.com/u/47EqnN
Add to your TBR- http://bit.ly/2KGlCk7
This excerpt is unedited and subject to change! TRIGGER WARNING- This book touches on matter such as depression, suicide, and cutting. especially in this excerpt!
If you are new to my Hero Books then this prologue will seem sad, and it is. Every Prologue in the Hero Society series is the Hero's defining moment, either when they came into their powers or when something happened that made them who they are in chapter one. It's often very sad, but that just makes it all better when they get to move on from these moments<3 For those who have read my Heroes before,
Enjoy!!
~~~~~
Prologue
2008
Selene
I wanted to die.
On the outside, I seemed like your normal angst ridden eighteen year old but on the inside, my soul was screaming to just end it. Death called to me like a siren's song. It rolled inside my veins, it's very presence was a haunting of my mind.
Surrounded by many at the party, and yet I felt so alone. People cared about me, people loved me. I hadn't come from horrid upbringings, or even had life altering occurrences that drove me to desire suicide.
No, this need was deeper.
"Selene! There you are baby."
My boyfriend Travis came over to me with a beer in his hands, my body cringed at the scent that wafted up my nose. I hated alcohol, and parties. But Travis thought it would be good for me to get out of my dark bedroom and be around people. He claimed I was so gloom all the time. I tried not to be, but the fact was gloom was inside my genetics.
"I wanna go home." My voice could barely be heard over the music blaring in this house.
Travis's pretty boy face looked at me and shook his head, blonde hair sticking to his sweaty forehead with the movement.
"Let's just go somewhere more quiet. Help clear your head." He set the beer down on a random table and wrapped his hands around mine sweetly. His touch was soothing, but I knew it wouldn't last long. Even now the call to find death was growing stronger. A constant battle in my head.
Travis had been kind to me, he was always trying to be a ray of sunshine in my dark sky. I liked that about him most, he believed so much that he could fight back whatever cloud hovered over me with his bright smile and funny charm.
He led us past couples that were taking exhibitionism to a whole new level, thankfully Travis hadn't pushed me to do anything like that in the three months we'd been dating.
"In here should be calmer, can barely hear the music." He opened a door to a bedroom. My hand squeezed his nervously, my head running wild with the thought of being in a room like this with him. My eyes closed with anxiety tensing my muscles one by one.
"Easy Selene, it's ok baby. I won't hurt you." His warm hands cupped my cheeks, I tried to focus on my heartbeats, counting them, feeling my breath fill my chest, then contract.
"I'm ok." My eyes opened to look into his pretty blues. I wasn't ok, far from it, but I could fake it. When you hit your lowest, faking that you were ok was all you could do to function. Pretend, pretend, pretend.
His hands dropped, believing the mask I wore of contentment before walking over to the bed.
I followed and sat gingerly on the quilted comforter. The room was lit by one single lamp on the nightstand and appeared fairly bare like an estranged spare bedroom.
"You're really pretty tonight. Did I tell you that already?" He leaned in a little closer, his lips pressing a kiss to my pointed nose.
"You did. You look handsome too." He did, and I told him that as well. I tried to compliment him when I could, it helped show that I cared to think about something other than the turmoil inside my head.
His fingers inched up my sweater, feeling my arm beneath the soft material.
A strangle tingle shot up my arm, making my head quiet for a moment. No thoughts of death, none of the screaming inside me.
"Touch me." I whispered, his touch made me feel quiet. Feel normal for a few seconds. It hadn't been like this before, but maybe something was different now.
Ever since I'd turned sixteen everything had changed. Fighting it had been my only option, I tried so hard to be the girl I was before. The sweet cheerleader with hope of being a nurse, marrying well, and popping out kids to play behind the white picket fence. But challenging the darkness only made it worse.
"I'd love to." Travis answered my whisper and began touching me more. At first it was up my arms, then his lips were at my jaw, then my neck. He was drunk, and his movements were sloppy. But that tingle was running wild throughout me. It wasn't the feeling of arousal, no, this was something different. I felt his hands, I felt the wetness and heat from his lips on my cool skin. Something about this was effecting my shade.
But then his hands began to move up my shirt, gripping me harshly that my teeth bit into my lip to stop from crying out. His other hand moved to my jeans, hastily trying to unclasp the button.
I wanted the relief from the madness inside me. But I wasn't ready for this.
"Not this Travis." I tried pushing him back.
"I won't hurt you Selene. I promise baby."
I believed him, but I still wasn't ready.
My hands pushed harder against his chest as he leaned back to focus more on my jeans. His eyes widened as he lost his balance on the edge of the bed, the force from my push and his own body weight propelled him against the nightstand with a crash.
"Oh god, Travis, are you ok?" instantly, I was at his side. Making sure he was ok from the fall.
Death permeated the air.
I knew because the feeling settled over me like a warm blanket. The thrashing in my head was gone, and that tingle in my blood was running rampant.
"No, no, no."
My shaking hands touched his face, trying to check his feature for signs of life. Blood was soaking into the carpet beneath his head.
He'd hit the corner of the wood, blood coated the furniture. Proof of the injury I feared he'd suffered from.
"Selene?" His voice was clear as day, but his lips hadn't moved. His eyes were still closed, and there was no movement from his contracting and expanding chest.
"Selene?" I turned, hearing the voice behind me.
My hands that were holding onto Travis's body dropped it with a thud. My blood covered fingers went to my mouth to cover my gasp. The tang of cooper slipping past my lips.
He was there, shimmering like some ghost.
"You're dead." I cried against my hand, trying not to be too loud but also not believing what I was seeing.
I'd seen people like this since turning sixteen, but I thought it was all in my head. The madness driving me every day toward a mental hospital.
But there he was. This was no trick of the brain, this was real.
"You have to take me on Selene."
I shook my head, wanting no part of this.
"It's your job Selene. Death calls to you, and you are Death."
Death was calling to me, the feeling was so strong that I wanted to join him. To feel the coldness start in my fingers then move across my skin, consuming my mind. That sweet surrender to the darkness.
"No baby. Not your time." He shook his iridescent head but I panicked none the less. I needed a way out. This was too much for an eighteen year old girl to live with. I reached into Travis's pocket that I knew housed a small knife.
No more faking I was ok, no more trying to smile when all I wanted to do was waste away, no more separation of soul and mind. I was going to become one in death.
The pain was nothing, blood was pooling into the carpet, and soon I would be free.
Death called to me like a siren's song, a final kiss of darkness and I was allured to it's depths forever.